Back To Blog
Automated garage doors are a popular addition to many homes in and around the USA, but with so many homes having them these days, many opener owners are looking for those little extras that make their system stand out, giving them more from these remarkable appliances than would normally come standard. One of the best ways to tweak your system, to give them that special edge, is to change the way you operate it, by getting rid of those stale old remotes and finding a new, more convenient way to open your door.
Universal controllers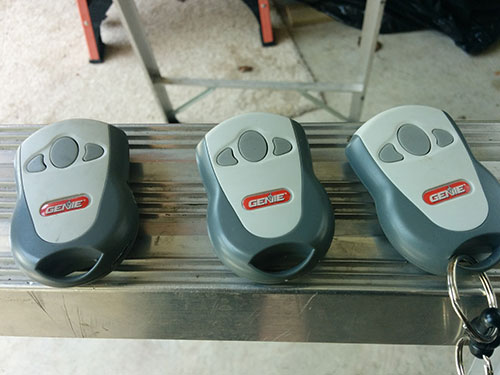 One of the most popular ways to transform how you operate your garage doors involves getting a universal remote controller for your system. These handy devices have been around for a while, and as such, they have become quite remarkable in their functionality. These remotes will allow you to pair up a number of appliances in your home that require a controller, to this single device, meaning that they can all be operated by it. By doing this you can whittle down the number of controllers lying around your home, ensuring that they don't get lost, don't need to be taken care of, and don't need battery replacements constantly.
Wi-Fi and Bluetooth Receivers
By finding the right kind of garage door receiver, you could take advantage of technological advancements in connectivity by pairing your opener up with a smart phone or tablet. Why would you want to do this? Well for starters, it will allow you to get rid of your remote controllers by using your smart device as one instead. Beyond this, many receivers allow you to use your mobile device as a station to maintain the health of your system, and any activity taking place around it (such as visitors or intruders). Bluetooth receivers pair with devices within a certain range of your home meaning you can operate the door from anywhere on your property, while Wi-Fi receivers give you connectivity from anywhere on the planet.
Openers that know when you're coming home
Perhaps you're tired of having garage door clickers altogether, and are looking for an even more seamless way to operate your door. There are many receivers out there that have sensors on them which react to a device placed in your car, instructing the opener to start working as soon as you come home. That means that all you have to do to open the door is drive up to it, and wait for the opener to do the rest. This is a great option for those that want to fully automate their homes by taking advantage of receiver technology.
So what are you still using those old garage door remotes for? Times are changing fast and you should be changing with them. Get hold of your garage door technician today to find out more information on changing up your system.